Benefits of Shopping with Aaron's
Shopping for the perfect sofa or refrigerator for your home can be overwhelming. We get it, and we're here to help! When you lease with Aaron's, you get so much more than just our affordable monthly payments. Check out some of our customers' favorite benefits.

No credit needed
Leasing to own with Aaron's makes it easy to own the products you want without needing credit.*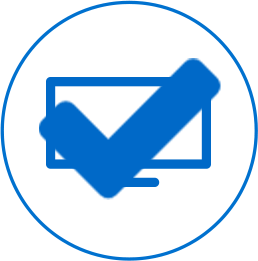 Instant online approvals
When you lease online, we let you know immediately if you are approved for your merchandise. Approval means no more waiting game.

Get approved before you head to the store!
When you discover your in-store Leasing Power™ at apply.aarons.com/, you'll be ready to shop at a participating store with a monthly lease amount that you're already approved for! Save time and hassle - discovering your Leasing Power in advance gives you the confidence to shop with ease.
Approved Leasing Power amount only valid at designated stores. Not for use on Aarons.com.‡

No hidden fees
We provide flexible lease ownership plans designed to fit your budget - with absolutely no hidden fees.

Free delivery and set up±
Pick a date and time that works best for you and we'll deliver your products right to your door and set them up for free! Yep, even if we have to climb a few stairs.

Curbside service
Don't want to come into the store? No problem! Aaron's offers curbside service. Just give us a call when you arrive and we'll meet you curbside to help you shop, make payment, or pick up an order.

Service and repair included
Don't worry about having to fix a product that isn't working the way it should - defective merchandise is covered while you're leasing from us!

Lease it until you own it
Once you have made all of your lease renewal payments, your product is yours to keep forever! It really is that simple. You can even payout early, which may save on the total cost of ownership.

Lifetime reinstatement
At Aaron's, your lease includes "Lifetime Reinstatement," which means if you return your products before you complete all of your payments, you can pick back up where you left off with the same or similar condition merchandise whenever you're ready. Lawn equipment, seasonal items, and special order merchandise are excluded from the Lifetime Reinstatement benefit. See store for details.
How does rent to own work?
Are you curious about how rent to own works? Don't worry, our step by step guide will help you through the very simple process.
Learn More