Designs and ideas to
make your kitchen pop
Have you ever heard that kitchens sell houses? It's true! Kitchens are the hub of almost every family activity. From holiday gathers to family dinners crowded around the table, your kitchen is the epicenter, so it's important to make sure that it's practical and stylish. By combining functionality and design in your kitchen, you'll find yourself opting to stay home for dinner more and more. And even if you're renting, have a tight budget, or hate renovations, there's something here to help your kitchen POP!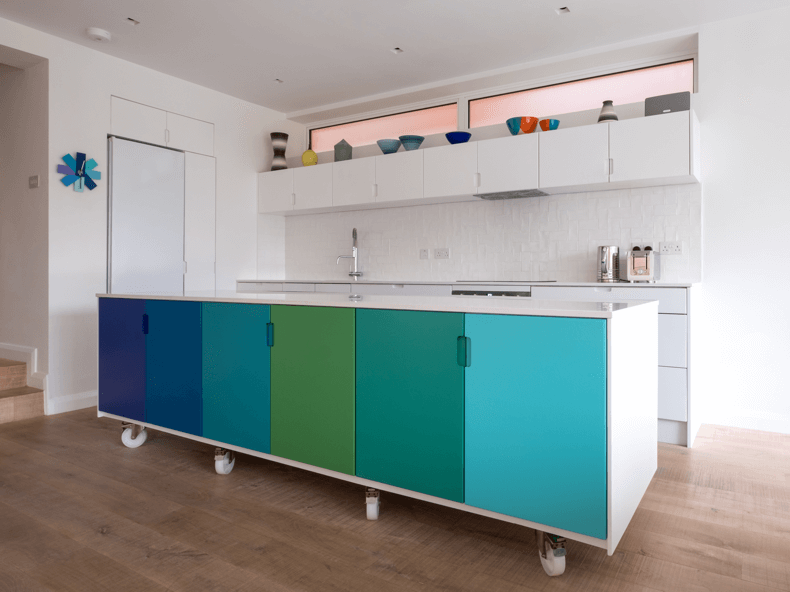 Colorful cabinets
An easy way to make your kitchen brighter is to update the look of your cabinets. One of the biggest trends for kitchens this year is to paint your cabinets jewel tones, like sapphire or emerald. These colors have a dramatic impact and look amazing mixed with wood accents.
Try out these cabinet DIY Projects:
Play with contrast by painting either your upper or lower cabinets white or another neutral.
Another quick, easy and super cheap update to give your kitchen some personality is to just switch out the hardware on your cabinets.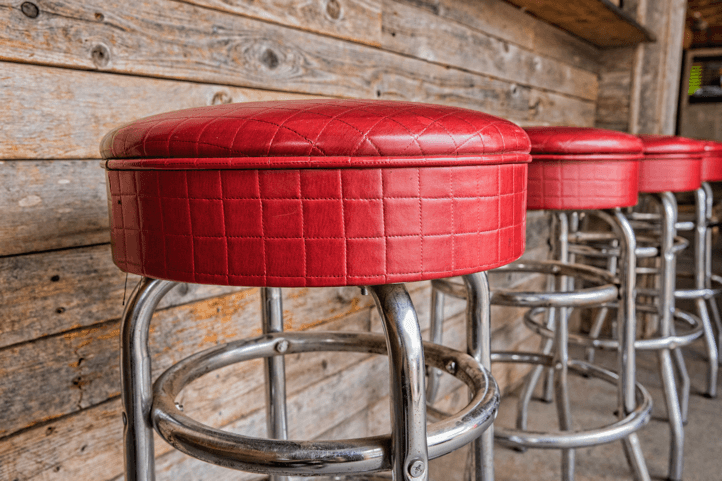 Choose unique barstools
If your kitchen has an island or place to pull up some barstools, don't settle on a boring option - find barstools that stand out! Think fun colors, contrasting materials, or interesting features. They can act as a focal point and conversation piece. And speaking of conversation piece, you'll love having your friends and family around to give you some company while you're hard at work in the kitchen.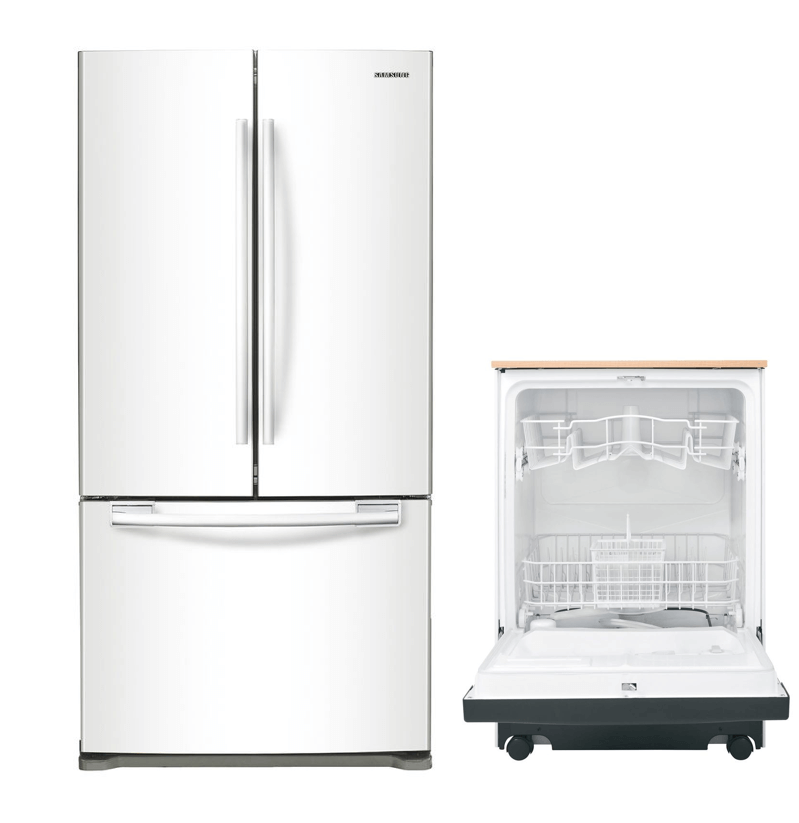 Opt for a monochromatic look
Creating a monochromatic kitchen might seem counterintuitive if your goal it to make the space pop - but by making your kitchen all the same color, you'll be able to add decor that stands out against the uniform background.
To create a monochromatic look, make sure you follow these rules:
Make sure that your cabinets match your larger appliances. For instance, if you're going for an all white or all black look, you'll want to have either a white or black fridge and dishwasher.
Don't forget to match your smaller appliances like microwaves and blenders to the color scheme too. Or make sure they are hidden.
Once you've created a monochromatic backdrop, throw in some colorful splashes. You can try things like bold barstools, beautiful flower displays, or a colorful rug runner in front of the sink.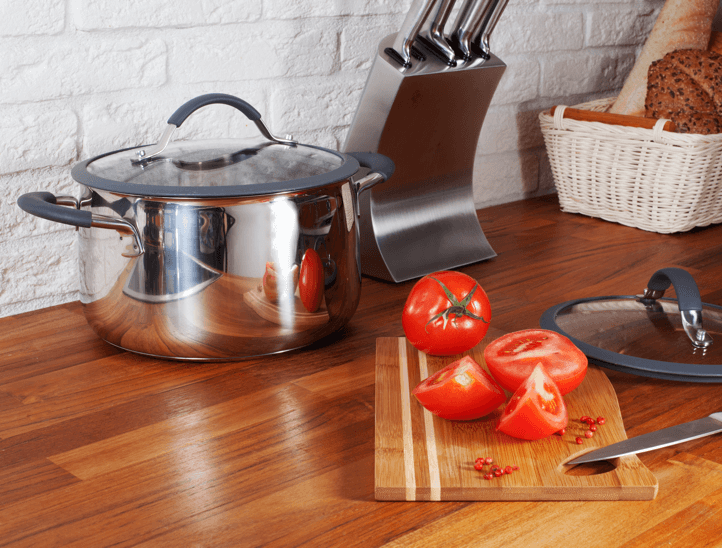 Wood countertops
Can upcoming kitchen design trend in 2019 are wood countertops. Here's a list of their benefits, compared to their counterparts, like stone:
Since they are a less common material, your kitchen will have a unique feel and stand out among all the matching gray, sterile granite countertops out there.
Wood counters are typically much cheaper than granite, marble, and other stone-like countertop materials.
They're extremely hygienic and naturally sanitary due to built in properties to ward off bacteria.
Wood counters are easy to fix. If you ever damage the counter, all you need to do is sand down the area to remove any dents or scratches.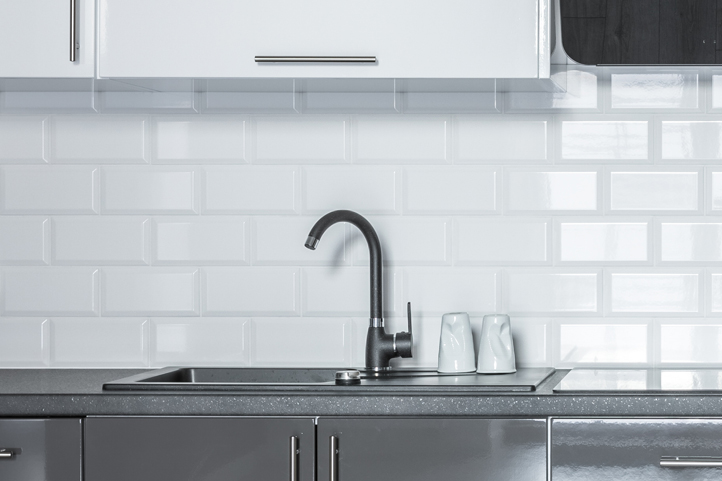 Paint your tile floors
If you're looking to spice up your boring white tile floor, you can paint them with fun designs without having to replace all of the flooring. All you need is a stencil and a little patience. But before you begin, be sure to do your research and choose the right products for priming and painting. Here's a guide to help you get started! And if you love the look, consider painting your backsplash too!