Home
/ Chef's Kitchen
Chef up your game in your home kitchen
Small Appliances
Microwaves
Microwaves are must-haves for meal-prepping, melting ingredients for baking and snacks, and of course, movie-night popcorn. Check out our selection to find your favorite color- unless you want to dry out leftovers on the stove or in the oven of course.
Shop Microwaves
Air Fryers
Air fryers are all the rage, and for good reason. Fries without vats of boiling oil, fast tempura, crispy veggies, donuts, bacon, steak - you can rent to own all these exciting new possibilities when you shop now.
Shop Air Fryers
Indoor Grills
Everyone loves a good burger (meatless or otherwise) and perfectly charred veggies. Unfortunately we don't all have the room for a propane or charcoal grill. Our indoor grills let you prepare perfectly seared meats and greens inside your kitchen.
Shop Indoor Grills
Stand Mixers
Have you ever cut in butter by hand? We don't recommend it. Our stand mixers will help you whip up the perfect pie crust, butter, frosting and so much more! With affordable rent to own options, there's no reason not to have this kitchen essential.
Shop Mixers
Refrigerators
Keep drinks cold and ingredients fresh with our selection of full-sized fridges. Shop them all here or find your perfect color.
Shop Refrigerators
Keeping things cold
Freezers
What's cooler than cool? ICE COLD! Whether you're storing ice cream and popsicles for hot days, meats for barbecues, or just chilling drinks down a little bit faster, our selection of rent to own freezers are ready for what ever you need.
Shop Freezers
Wine Coolers and Mini-Fridges
From at-home wine-tastings, to late night gaming, our selection of mini-fridges keeps your favorite beverages chilled and ready for your convenience.
Shop All
Dishwashers
After epic meals, comes equally epic clean ups. Ditch the dish rack and hand towels for one of our rent to own dish washers instead.
Shop Now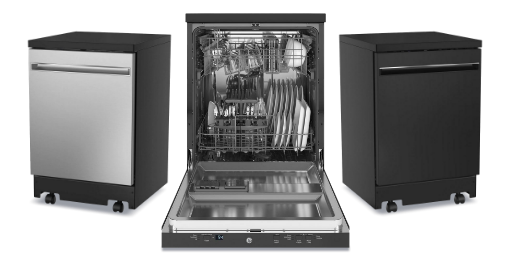 Ranges
Turn up the heat with our selection of gas and electric oven ranges. Available in multiple colors and styles, find your perfect upgrade.
Shop Ranges
Shop all kitchen appliances
Still not finding what you're looking for? Discover so much more when you shop our full selection of rent to own kitchen appliances.
Shop All