Experience non-stop
gaming entertainment
Gaming Console Shopping Guide
Ready to jump into the world of immersive next-gen gaming? Just looking to replace that dusty old gaming console?
This Shopping Guide will give you the confidence you need to choose your next gaming system.
Modern Gaming Consoles
The age of next-gen console wars are upon us, it's the PlayStation 5 vs Xbox Series X and both of these flagship consoles are packing a serious punch. While there are some differences to note in specifications and features, both allow the user up to 8K resolution, Blu-Ray Capability, 120FPS gameplay, and all the modern features you would come to expect from these two console powerhouses. In terms of portability and versatility, nothing compares to the Nintendo Switch, and the timeless charm of Nintendo legacy titles. With the launch of the Nintendo Switch Lite, and Switch OLED, handheld gaming has never looked this good. Trying to decide which gaming console is right for you? Let's check out the key features and differences of each, and help you make that decision.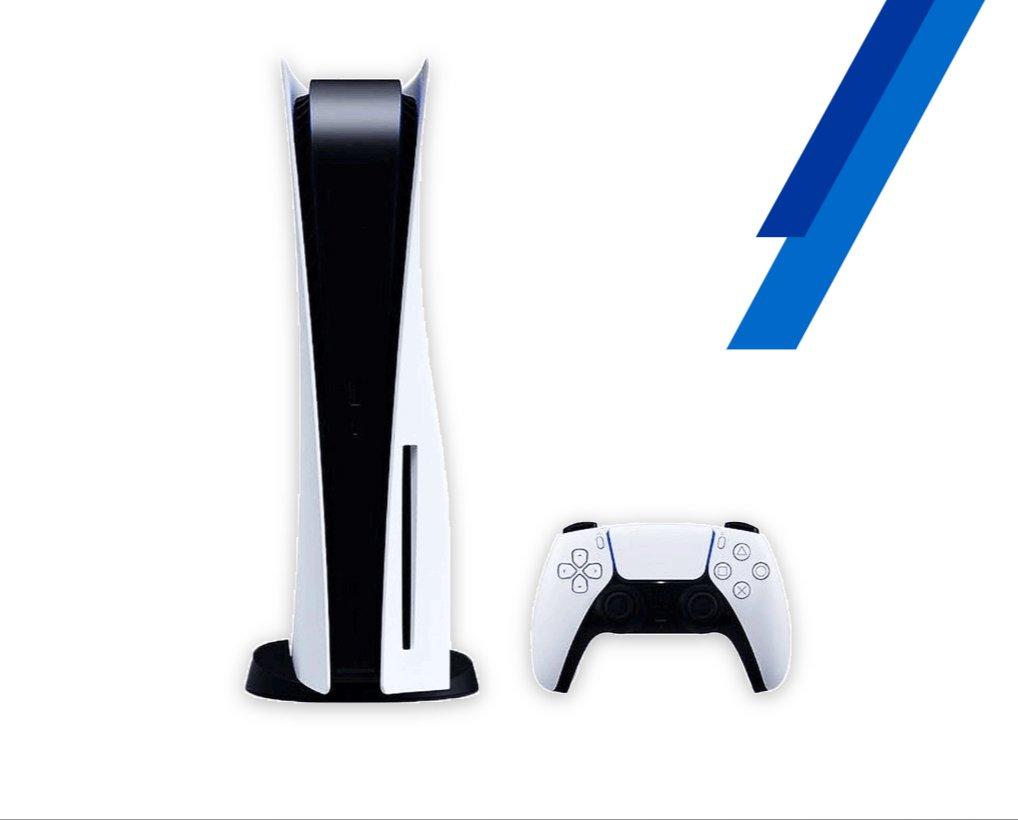 The PS5 is offered in both a standard Blu-Ray disc and a "digital only" version, meaning no more scratched discs and finally some extra space that won't be cluttered with physical game cases. Not to mention the environmental advantages of digital copies. Additonally, the PS5 DualSense controller is a marvel of innovation, featuring a built-in microphone, advanced haptic feedback, and a fully rechargable internal battery, whereas the Xbox still gets by on AA batteries. Most notably, the exclusive PS5 game lineup is tough to beat with arguably more popular titles than Xbox.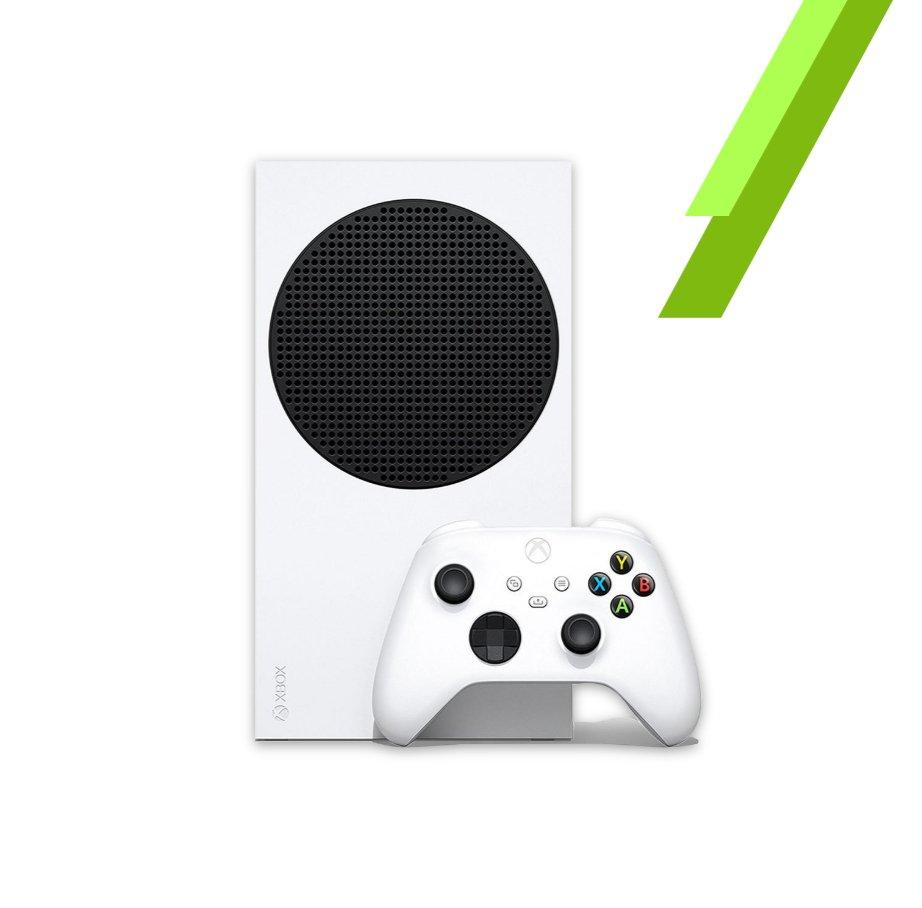 The Xbox Series X/S are backwards compatible with a wide selection of Xbox One, Xbox 360, and even legacy Xbox original games, as opposed to the PS5 only being backwards compatible with PS4 games. That means for the long-time gamer, the older classics and titles of your childhood are brought back to life through the lens of Xbox's modern tech, such as HDR contrast and 120FPS, which helps to smooth out older graphics and renderings. Microsoft even allows users access to the Xbox Game Pass Subscription ($10/mo), giving members access to over 100 games, including the latest Xbox exclusives. These features really cater to the gamer looking to enjoy a wide selection of older games, and the newest Xbox exclusive titles simultaneously.
Xbox Series S - Key Differences Compared to Series X
1. The Xbox Series S features a 512GB SSD, compared the Series X 1TB storage
2. The Xbox Series S is only capable of resolutions up to 1440p versus true 4K in the Series X.
3. The Xbox Series S features slightly less processing power with only 4 TFLOPS.
4. The Xbox Series S does not feature an optical disc drive versus the 4K Blu-Ray drive in the Series X.
5. The Xbox Series S is nearly 60% smaller in size versus the Series X.
| | PlayStation 5 | Xbox Series X |
| --- | --- | --- |
| CPU | 8-Core Custom | 8-Core Custom |
| CPU Speed | Up to 3.5Ghz | Up to 3.8Ghz |
| GPU | AMD RDNA 2 w/ 36 CUs | AMD RDNA 2 w/ 52 CUs |
| GPU Speed | 2.23GHz | 1.825GHz |
| GPU Power | 10.28 TFLOPs | 12.15 TFLOPs |
| Hard Drive | PCLE 4.0 NVME SSD | PCLE 4.0 NVME SSD |
| SSD Throughout | 5.5GB/s Uncompressed | 2.4GB/s Uncompressed |
| Storage Space | 825GB (667GB Usable) | 1TB (802GB Usable) |
| Expandable Storage | Internal NVME | External Expansion Card |
| RAM | 16GB GDDR6 | 16GB GDDR6 |
| Resolution | Up to 8K | Up to 8K |
| Frame Rate | Up to 120 FPS | Up to 120 FPS |
| Optical Drive | 4K Ultra HD Blu-Ray | 4K Ultra HD Blu-Ray |
Why choose the Nintendo Switch?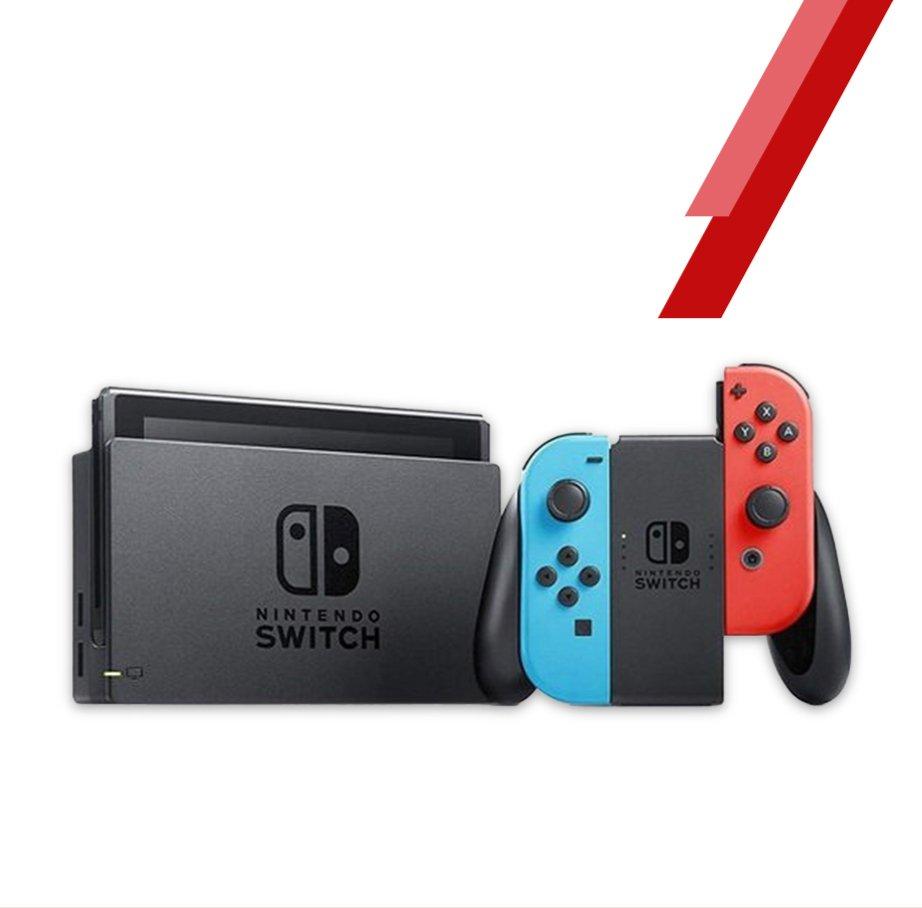 The Nintendo Switch has emerged as the industry leader in portable gaming. With the ability to dock right into your home TV, or play on the go, the Nintendo Switch is the best of both worlds. Featuring gameplay at 60FPS and up to 1080p resolution. With the launch of the newer Switch OLED, the previous LCD display was upgraded to an OLED, boasting increased vibrancy and crisper contrast for the ultimate gaming experience. Along with the display, the internal storage was boosted to 64GB versus the original Switch's 32GB. The Nintendo Switch Lite is ideal for gamers who want a truly dedicated handheld system, featuring a wider selection of colors and more compact size for ease of portability. No matter which gaming console you decide on, Aaron's is here to make it happen!
Benefits of shopping with Aaron's
Reasons to shop
No credit needed*
Leasing to own with Aaron's makes it easy to own the products you want without needing credit.
Service and repair included
Don't worry about having to fix a product that isn't working the way it should – defective merchandise is covered while you're leasing from us!
Free delivery and
set up**
Pick a time that works best for you, and we'll deliver your products right to your door and set them up for free! (We just won't connect gas or water or install ACs.)
No hidden fees
We provide flexible lease ownership plans designed to fit your budget – with absolutely no hidden fees.
See All the Reasons