Aaron's stores will be making some temporary changes to protect our customers, team members and the community. Learn more below, and if you have questions or concerns, please call your local store, or our customer care team at 1(877)‑607‑9999. We're here to help.
Open and ready to serve you!
We're pleased to announce that our showrooms have reopened in almost all areas of the U.S. and Canada to continue providing you with everything you need in furniture, electronics, and appliances!
Our showrooms have implemented operational changes to maintain a safe shopping experience, including limited store occupancy, register guards, masks for all team members, revised cleaning protocols, and social distancing within the store.
Home delivery and set-up have resumed in most locations, and you can also continue to shop, pay, and pick up curbside! Just give us a call and our associates will happily meet you outside.

Maintain social distancing

Limited store occupancy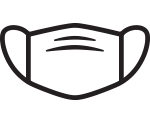 Masks for all team members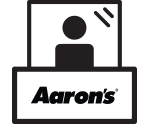 Register guards

Curbside service
Payments
You can make your renewal payments in several ways – in-store, over the phone, online, with EZPay, and through our curbside service. If you're experiencing issues making your payments due to COVID-19, please call your local store to discuss your options and learn how Aaron's can help.