5 Ideas to Spruce Up Your Apartment Living Room
It can be tricky to make your rental feel like home, especially when you can't change most of the space. But don't worry! Even if your apartment has carpet, really weird wall colors, or quirky features that don't jive with your style, there's still a ton of stuff you can do to help your space feel more like you.
Simplify Your Space And Eliminate The Clutter
Did you know that clutter can actually make your space feel smaller? If you're looking to maximize your living room, less is more. Using double-duty furniture (we'll talk more about that later!) to hide away unnecessary items will keep surfaces clutter-free. (Think hollow ottomans and coffee tables with hidden shelves below.)
Another way to spruce up your living room and make it feel bigger is to arrange the larger furniture towards the back of the room. When bulky items are near the entrance way, it can make you (and your guests!) feel overwhelmed when you first walk in.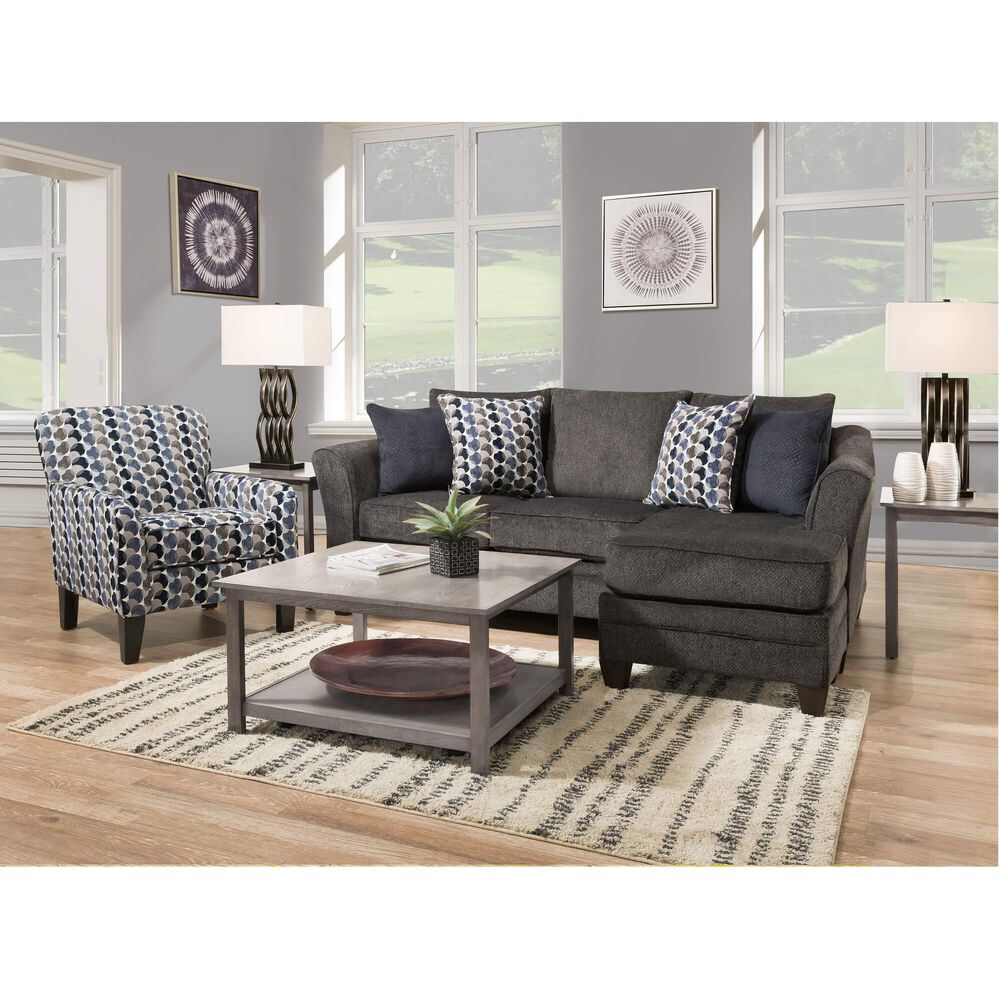 Can't Paint The Walls? Add Color With Your Decor!
Bored of those basic white walls? Put down the paintbrush! You can add color without the commitment of paint! One of our favorite ways to add color to a living room is to make a colorful couch the room's focal point. It's a bold move that will certainly be a conversation starter… but if you just can't make yourself commit to a colorful couch, you can also add color with fun pillows and throws. They're super cozy, and if you love to decorate year round, they can easily be switched for the season.
Other ways to incorporate color into your living room is to swap out those dull, boring curtains for something with a pattern, or hang an oversized piece of artwork or tapestry on an accent wall.
And even if bright colors aren't really your thing or you have a more minimal style, adding a bit of color with a fresh flower arrangement can really elevate your space. And if you love all things colorful, combine these ideas for maximum impact!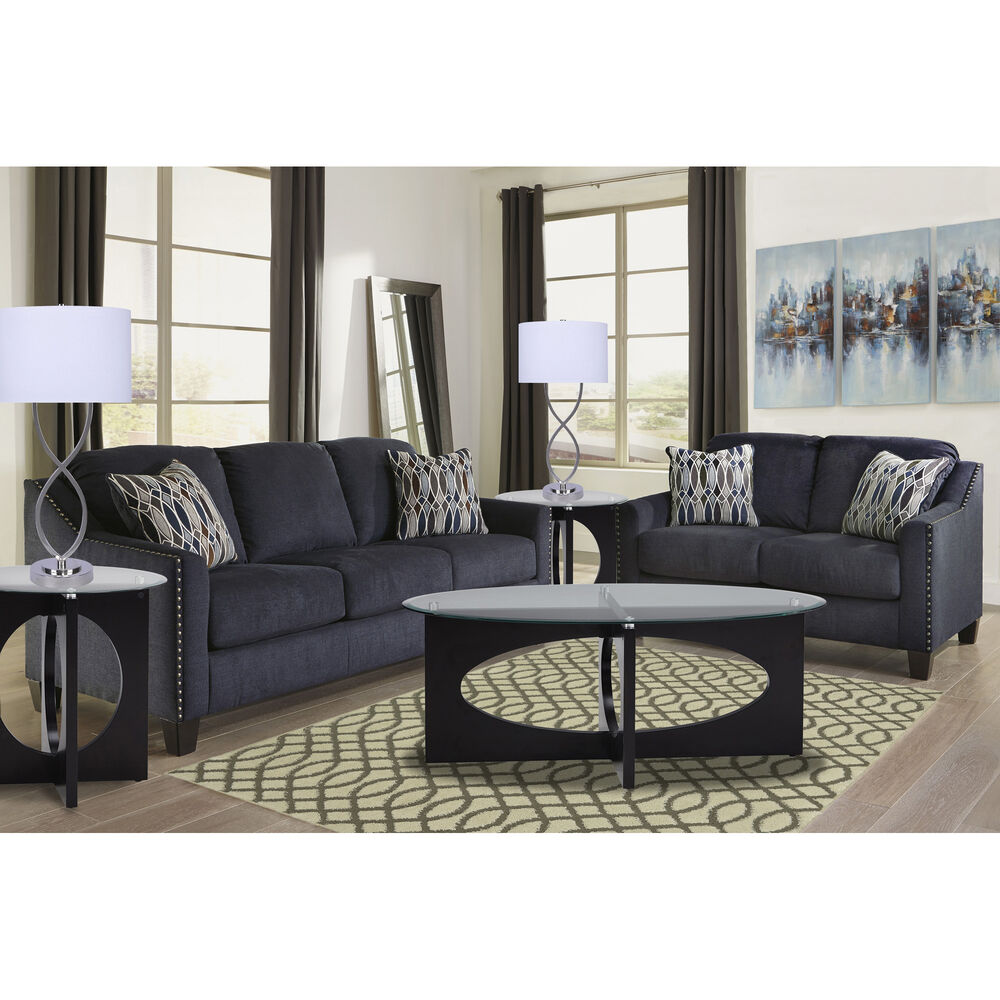 Make Your Space Seem Larger
Apartment-sized living rooms aren't usually known for tons of space, but you can make any space look larger with mirrors. Mirrors spread the light around and give the illusion of depth.
Another easy way to make your space feel bigger is to hang your curtains higher. Instead of framing your curtains around the window, hang them around the outside of the window and use floor length panels to draw the eye up and create the illusion that the room is taller and larger.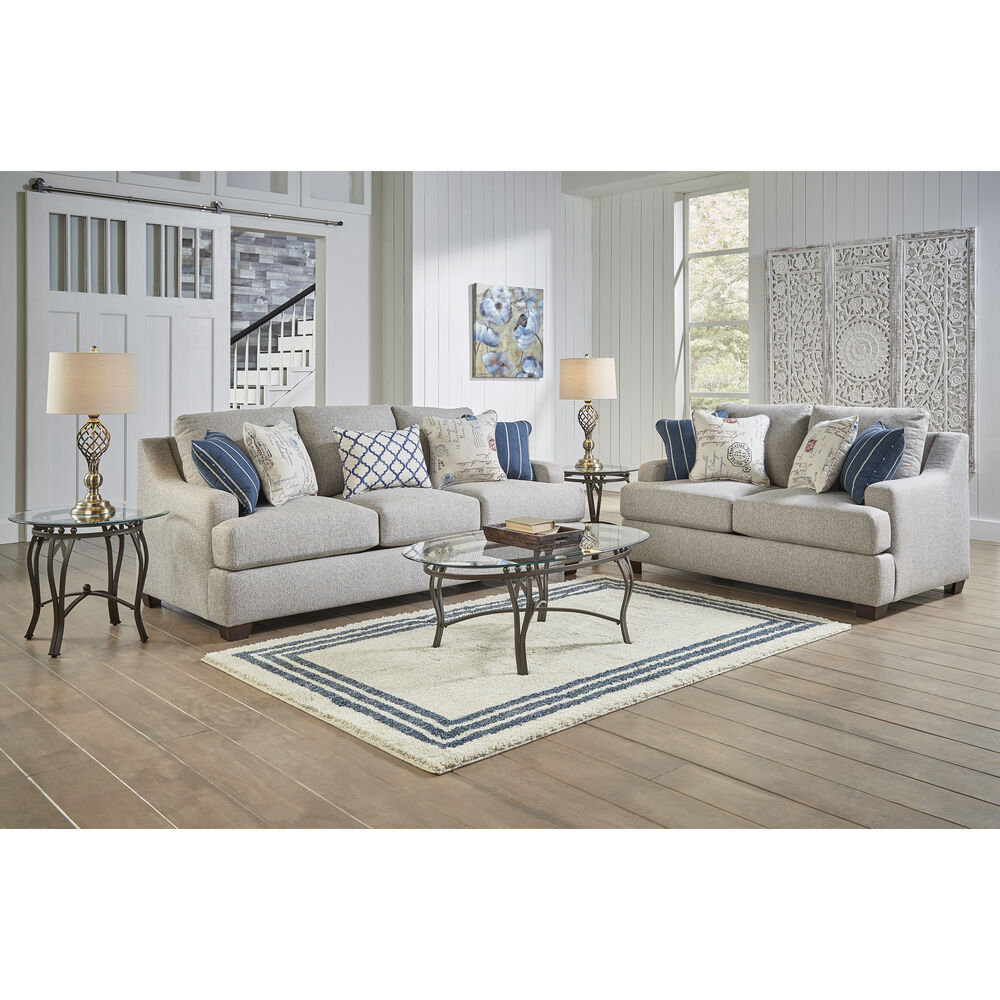 Choose The Right Sized Furniture
A really easy mistake when it comes to furnishing your apartment is to use oversized, bulky pieces. You need to make sure you have the right size couch for the size of the room! When you overcrowd a small space with oversized furniture, it makes it feel really tiny and uncomfortable. Instead, think about how much space you're working with and choose an option that is sleek, streamlined, and compact. And if your living room space is really limited, consider a love seat over a full-sized couch.
Another easy way to make your furniture seem like it's smaller is using pieces with exposed legs! They visually make the room seem bigger and have a trendy, mid-century flair.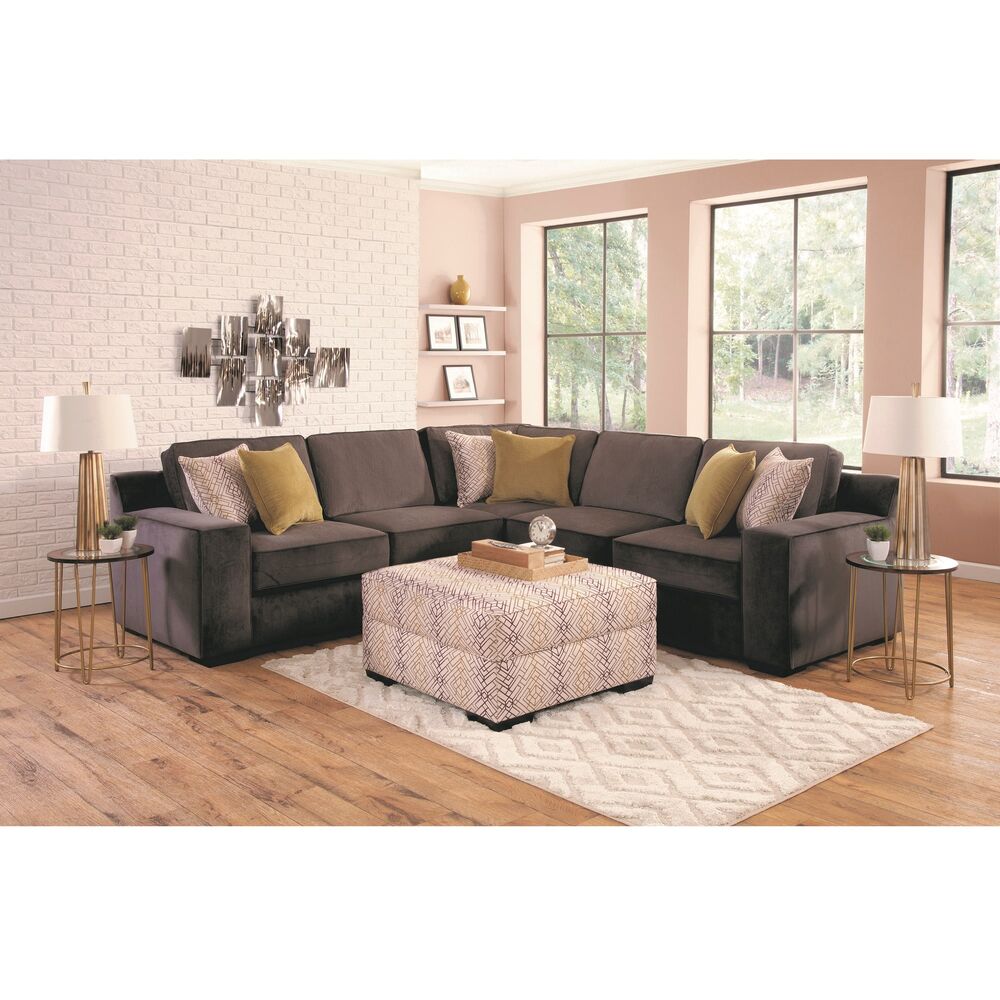 Double-Duty Furniture
If you love to host friends or family, you'll need furniture that works for entertaining. Plus, having options that can change with your mood or your plans will make you feel like your space has a ton of character.. Double-duty furniture items include storage benches, extra folding chairs that you can tuck away, and giant floor pillows and poufs for guests to sit on. A plush ottoman is another great way to save space and get the most out of your furniture. It can double as an extra place for guests to sit and if you throw a tray on top, it can work as a coffee table, too!