Modern living room ideas on a budget
When it comes to planning how you should decorate and furnish your living room, it can be tough to nail down a style that you love and makes sense for your life. Modern spaces have a reputation for costing a fortune and feeling a bit cold and standoffish. But we're here to prove those theories wrong! Here are some ideas of how to incorporate modern styles into your home without breaking the bank.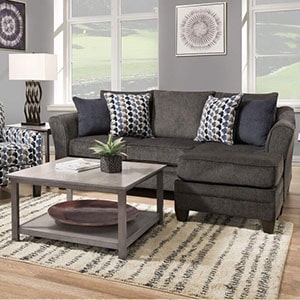 What is modern furniture?
Did you know modern furniture is actually different than contemporary? Modern furniture and decor refers to the popular style of the early to mid-20th century and combines mid-century modern styles with industrial lines. In contrast, contemporary style refers to what's popular right now. Modern and contemporary furniture and decor are very similar, though. Both incorporate the most basic and essential items and stick to natural materials and neutral color palettes. If you love minimal styles and simplicity, you'll love modern furniture and decor.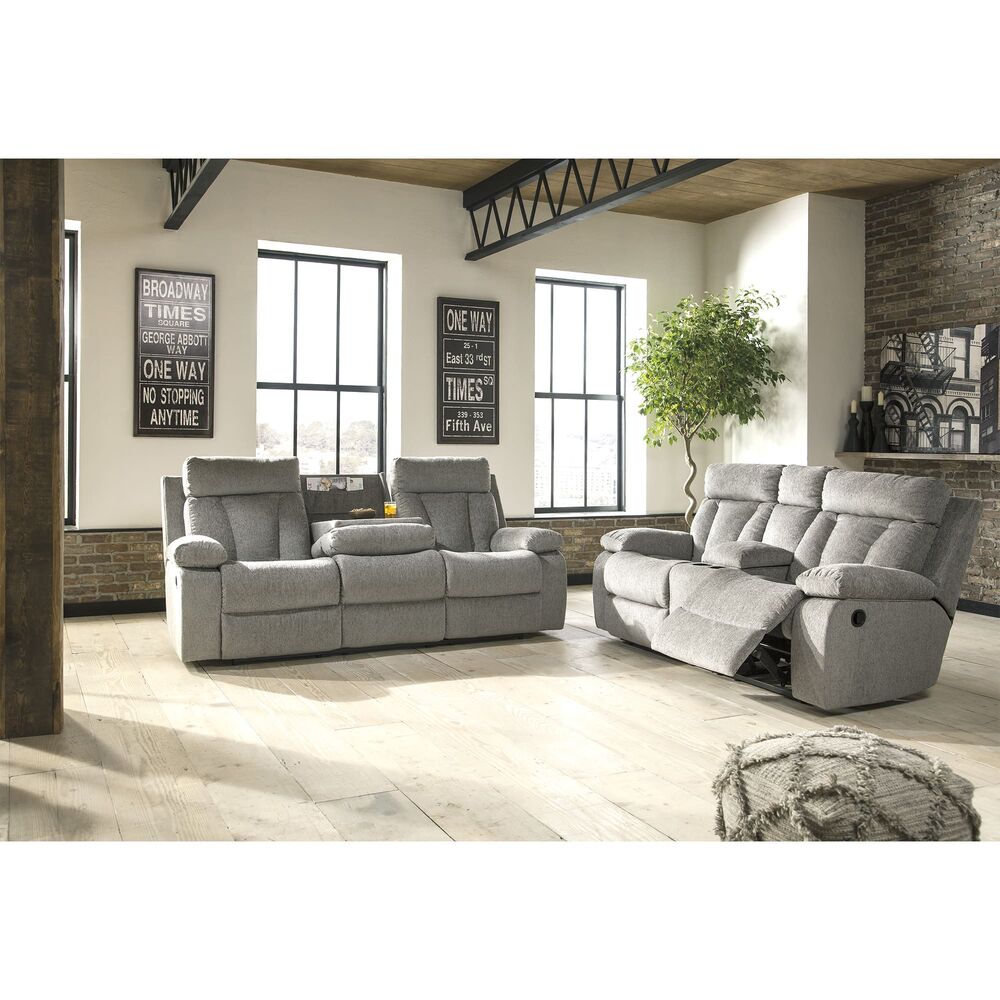 What are the characteristics of modern furniture and decor?
Minimal clutter
Smooth surfaces
Straight angles, sleek lines, and sweeping curves
Neutral colors with bold accents
Wood, glass, plastic, and metals are commonly used materials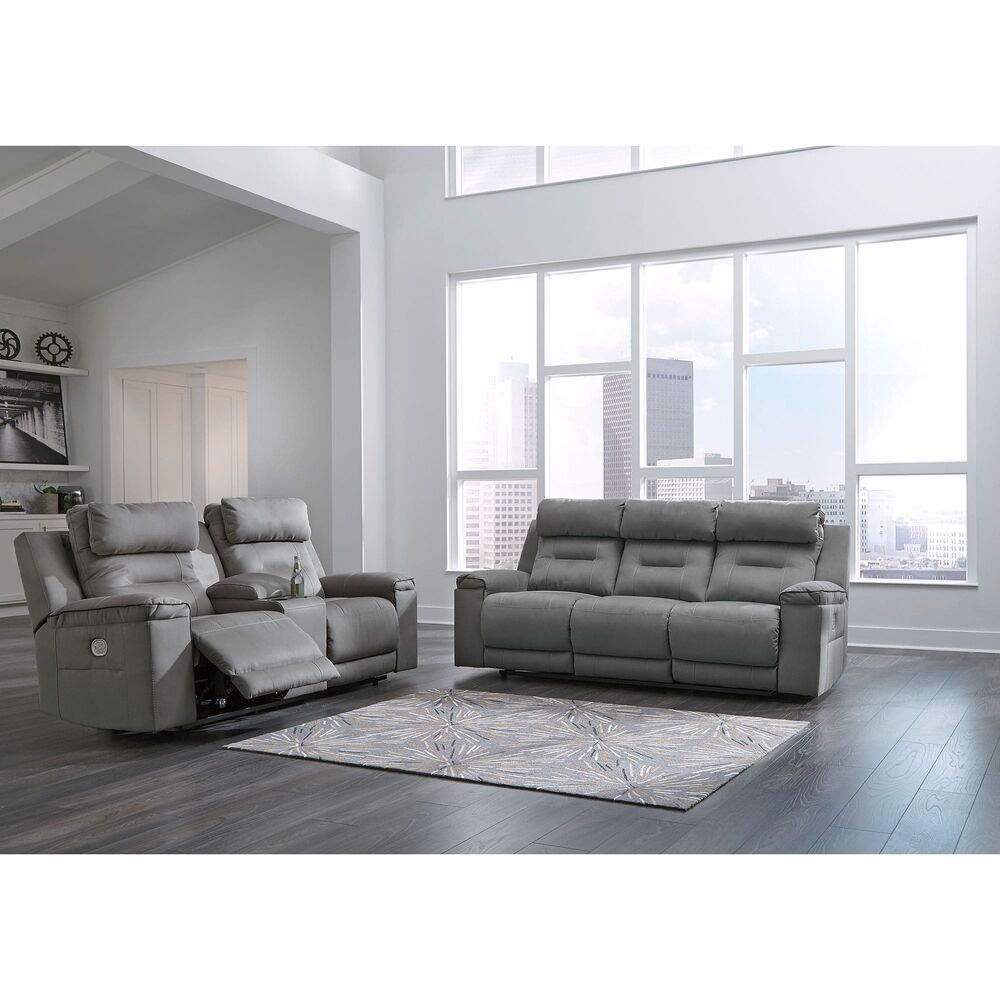 Don't be afraid of negative space
One of the best parts of pulling off a modern space is that you don't need a ton of furniture and decor! The modern style thrives off of negative space, so you'll end up needing less to complete the look. And that can mean serious savings!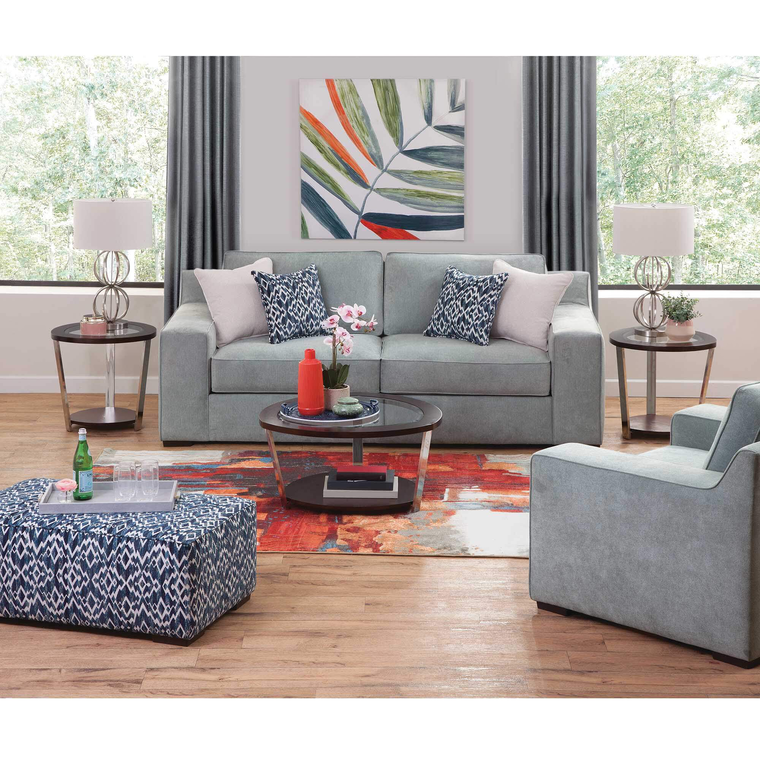 Stick to a consistent color palette
Modern living rooms don't have to be all-white, cold spaces! You can incorporate color, but remember to keep the colors you're working with in the same family so they all complement each other.
Colors that are characteristic of the modern style include light pinks, peaches, creams, greens, and other soft, subdued hues. Or if you want to go for a more bold, masculine look, go for different shades of gray. One of the best parts of sticking to one consistent color palette is that it makes you plan and think through your decor before you go shopping. So when you do shop, you're actually buying pieces you need and not impulse purchases that won't work in the room.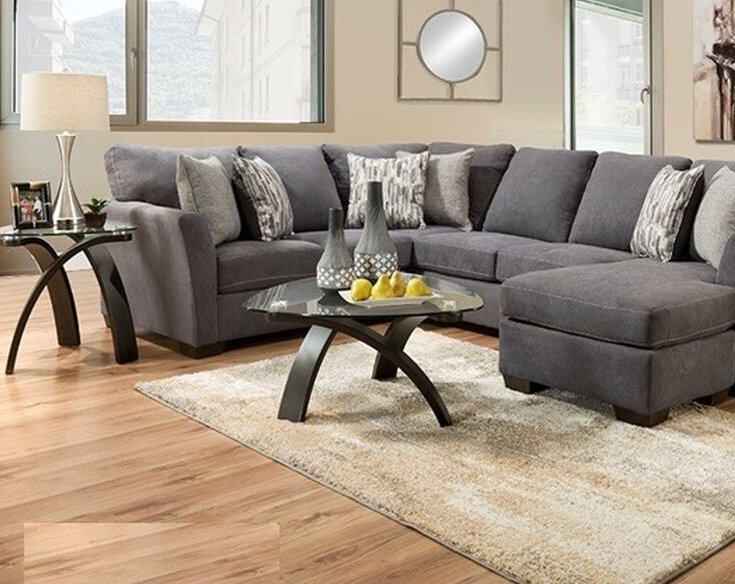 Thrift shopping can be your friend
If you're going for a mid-century modern vibe, heading to your local thrift store or flea market is a great way to grab some truly one-of-a-kind pieces while saving a buck. And if pre-loved furniture doesn't appeal to you, you can always shop our new furniture! While you're thrifting, look for funky vases or interesting prints to give your space some personality!
Add a modern flair with your accessories
If you don't want to completely commit to an entire modern furniture set for your living room, you can still try out the style without being stuck with expensive pieces if you change your mind. That's where accessorizing comes in! Look for oversized lampshades or rugs in geometric prints. These simple accessories can have a big impact on your space and give your living room a more subtle modern vibe.