Kitchen and dining room ideas
Let's create your dream kitchen and dining room
No matter who you are, you've got to eat! Whether you're whipping up a quick snack for the kids, or sitting down for a big family dinner, the perfect kitchen and dining room can make all the difference. To make your dream kitchen or dining room a reality, you'll need a little bit of inspiration. Good news — we've collected some ideas to get you started.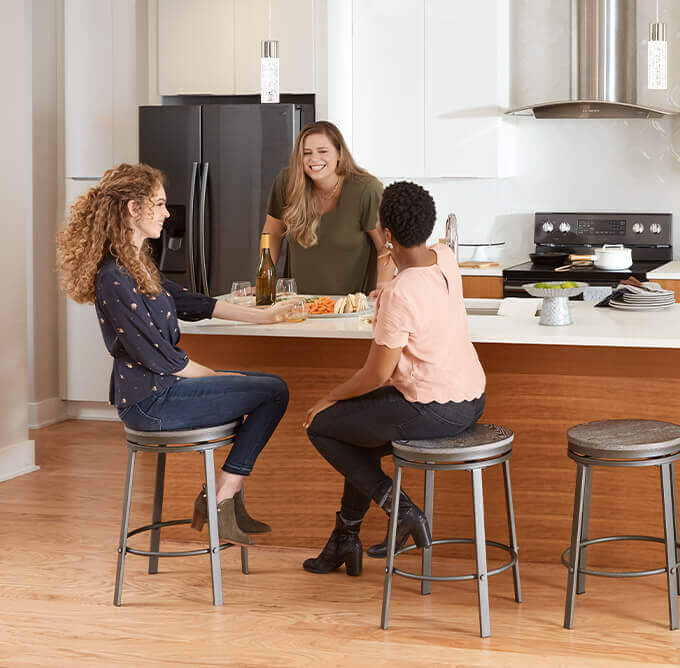 Apartment kitchen ideas that maximize space
Apartment kitchens can feel a bit cramped, especially if you're living in a big city. But, with these space-saving apartment kitchen ideas, you'll be able to maximize your space and keep it organized!
See The Ideas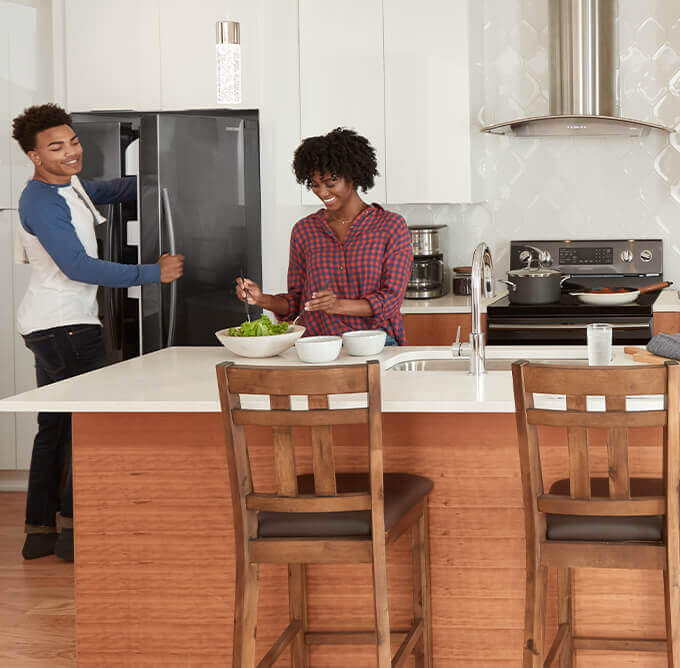 Appliance upgrades to save you money
When it comes to renovating your kitchen, many homeowners and renters wonder if upgrading appliances are worth it. Sure, brand new energy efficient stainless steel models are beautiful, but do they really save you money in the long run? And if you're a renter, you're probably wondering if there are any DIY projects or hacks to update the look and feel of your appliances without having to splurge on new models. Whether you're a homeowner or a renter, looking to replace or to upcycle your appliances, here are a few appliance upgrades that'll save you money!
See The Ideas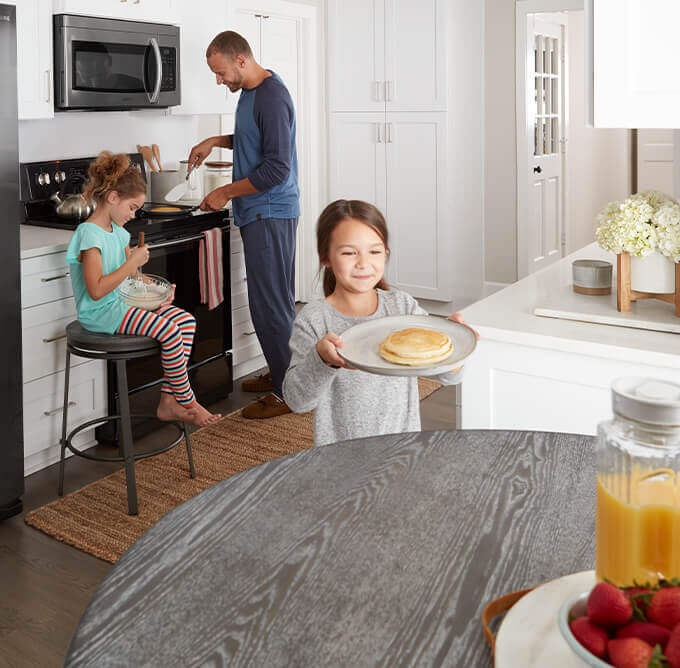 Designs and ideas to make your kitchen pop
Have you ever heard that kitchens sell houses? It's true! Kitchens are the hub of almost every family activity. From holiday gathers to family dinners crowded around the table, your kitchen is the epicenter, so it's important to make sure that it's practical and stylish. By combining functionality and design in your kitchen, you'll find yourself opting to stay home for dinner more and more. And even if you're renting, have a tight budget, or hate renovations, there's something here to help your kitchen POP!
See The Ideas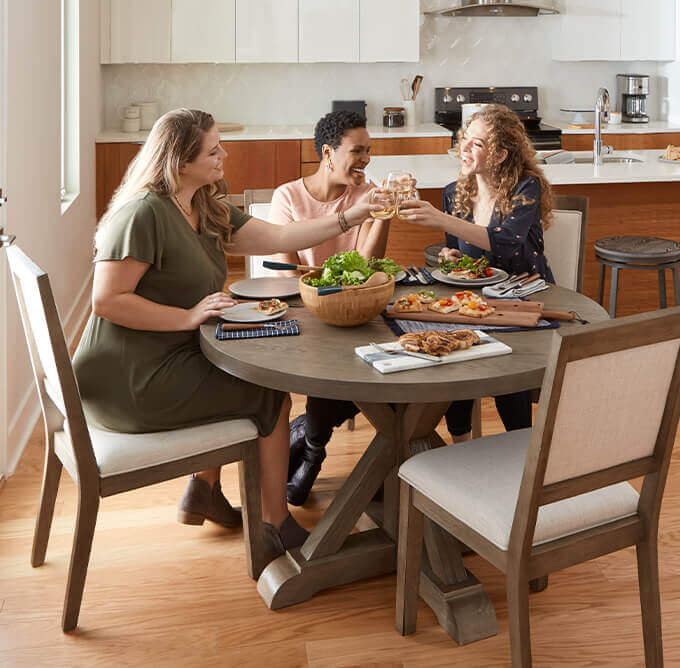 Simple dining room decorating ideas
Dining rooms have the tendency to feel a bit stuffy, but with these simple decorating ideas, you'll find yourself enjoying more meals in your dining room! And if you want to upgrade your dining room without breaking the budget, we've got tips for every price range. From cosmetic fixes to simple decor swaps, you can update the entire look and feel of one of your most important rooms without spending a ton.
See The Ideas
SHOP BY BRAND
Aaron's carefully selects the top brands to bring you affordable lease ownership plans without sacrificing on quality. Shop our wide selection of furniture, appliance, and electronics brands to find the perfect piece for your home and your budget.