Save time (and
your quarters)
Washer & Dryer Buying Guide
Whether you're doing laundry for one, two or many, we have washers and dryers designed for every size load. Let our buying guide help you make the right selection.
Choosing the Right Size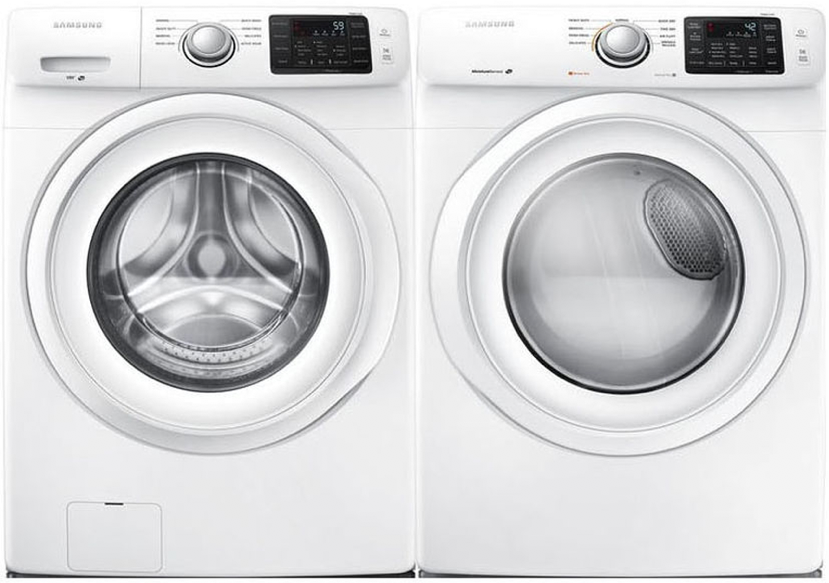 Compact to
Medium
3-4 cu. ft.
Fits about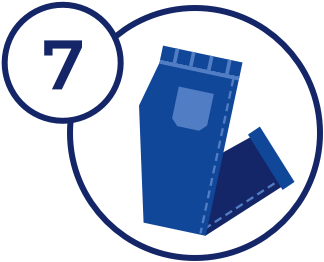 Large
4-5 cu. ft.
Fits about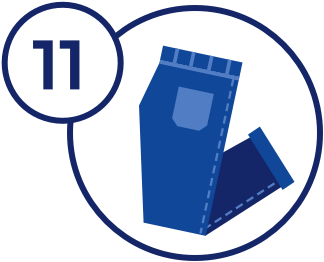 Extra Large
5+ cu. ft.
Fits about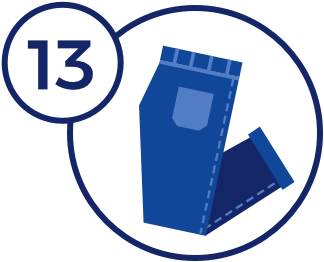 COMPACT TO MEDIUM
3-4 cu. ft.
Fits about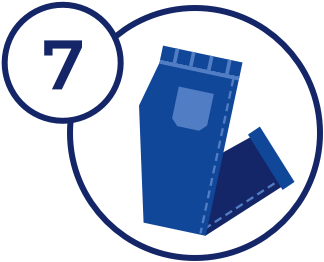 Fits about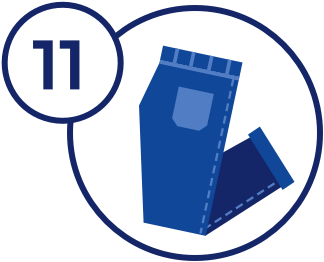 Fits about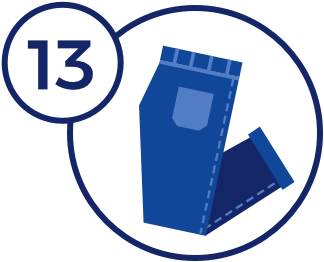 Measuring Your Space
If you've already found the washer and dryer that you want but are wondering if it will fit into your home, follow these tips to make sure you have enough room:
When looking at washer and dryer specs, you'll see the

Width X Height X Depth

dimensions. Here's how to measure for those specs so you can make sure that the set that you're shopping for will fit in your space.
See example
Look for the dryer vent outlet and the water supply line to find the space in your home designed to store your washer and dryer.
Make sure you leave some free space around your washer and dryer. Leave 1"-3" on the sides, at least 4"-6" at the back and, for top load washers, at least 20" for door clearance.
See example
Remember to check out how you'll be bringing the washer and dryer in. Look for sharp corners, narrow doorways, and anything else that might get in the way on delivery day.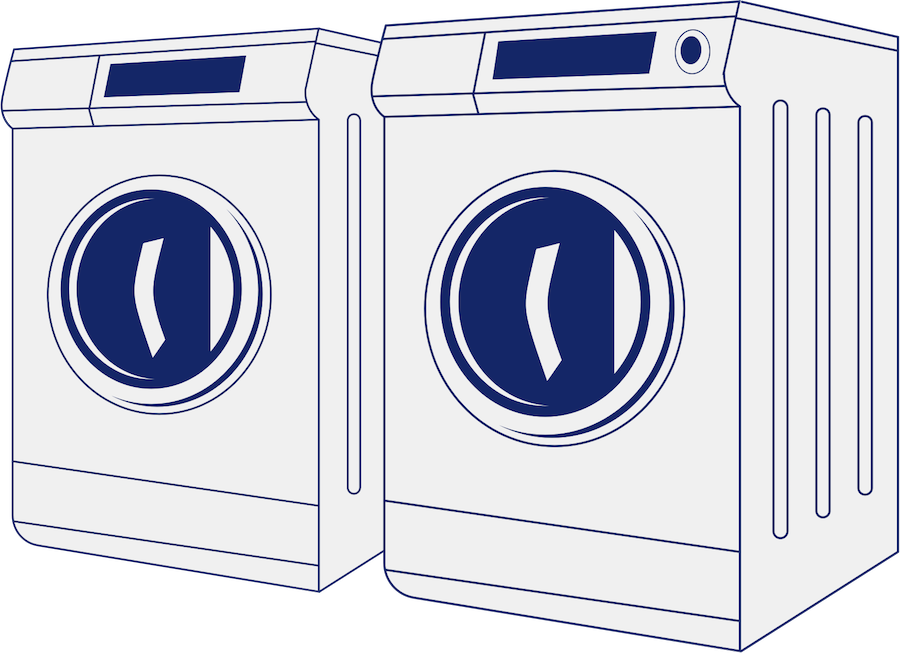 Picking the Right Washer
The type of washer you choose is often based on space and personal preference. Looking to use less water and energy? Check out our high efficiency washers. Need more room? Try a front load washer. At Aaron's, we make sure we have options so you can find the one that's right for you.
Electric and Gas Dryers
Make sure you pick a dryer that's compatible with your home! Here's a tip:
if you have a larger gray or black outlet, you have an electric dryer connection,
and if you see a standard outlet, you have gas dryer connection. Be sure to make a note of where your gas supply line is, usually near the floor.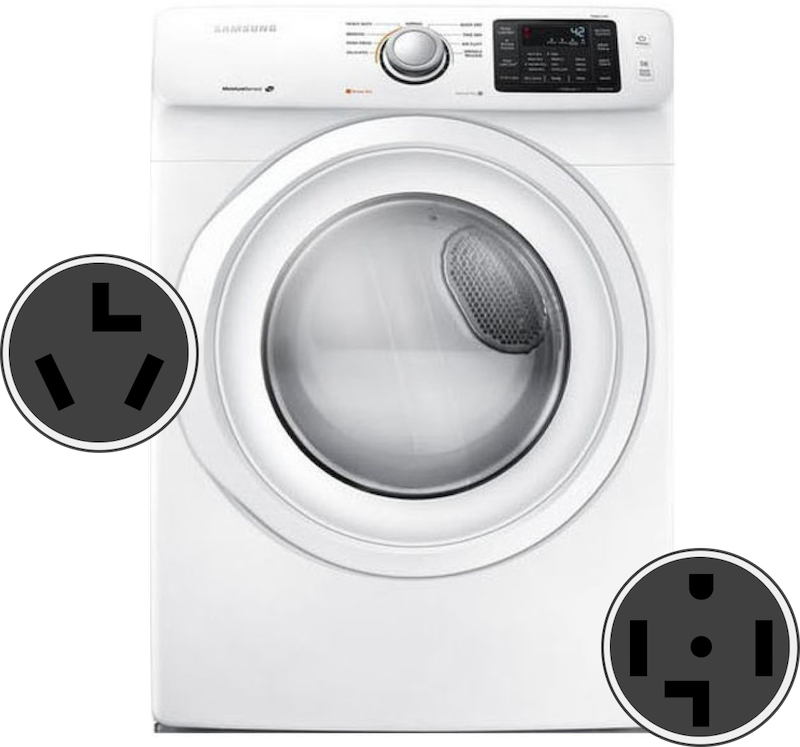 Electric Dryer
If you have a 3-prong or 4-prong plug, you've got an
electric outlet! With lower initial costs, electric dryers
are usually cheaper than gas models.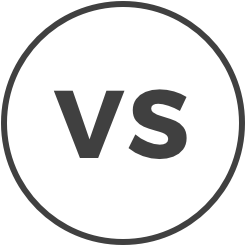 Reasons to Shop
No
Credit
Needed*
Leasing to own with Aaron's makes it easy to own the products you want without needing credit.

Free
Delivery**


Pick a time that works best for you, and we'll deliver your products right to your door for free!

Service
and Repair
Included
Don't worry about having to fix a product that isn't working the way it should – defective merchandise is covered while you're leasing from us!

No Hidden
Fees
We provide flexible lease ownership plans designed to fit your budget – with absolutely no hidden fees.